2023-07-08 09:22:36
How To Cook Steak In Oven - 5 Tips On Cooking Steak in Oven - Perfect Medium-Rare Steak Recipe
Hi guys .
In today's video , I'm gonna give you five tips on how to perfectly broil steak in the oven .
And I will show you how I cook mine start by taking the steak out of the refrigerator 30 minutes prior to cooking .
So it's at a bathroom temperature .
Next measure the thickness of your steak .
So you can determine how long to broil it .
Then tap the steak dry .
So your seasoning sticks better to it for two steaks melt half a stick of butter in the microwave season the steak with kosher salt and be generous with it .
Then flip it over and be generous with the kosher salt and other side as well .
Then add black pepper or any other herb that you may like on your steak on both sides .
Placed the over rack 5 to 6 inches away from the broiler and set the broiler are high .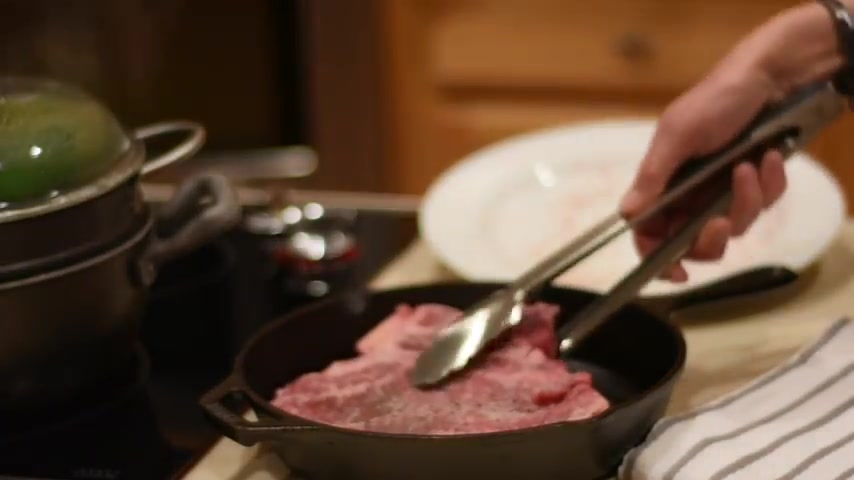 Add half of the melted butter to your pan or baking tray , place the steak in the pan , put it in the oven and for medium rare steak , set the timer to four minutes after four minutes , take the steak out , flip it over and spread the rest of the butter over it for the second side .
Set the timer to three minutes and put the steak back in the oven .
After three minutes , take the steak out of the oven , put it in a cool plate and let it rest there for 10 minutes prior to serving .
And after 10 minutes serve the steak with a side of your favorite veggies and enjoy .
And if you guys like this recipe , please give my video the thumbs up .
And if this is your first time visiting my channel , please click on my photo to subscribe for more cool recipes like this one .
Thank you for watching guys .
Partnership
Attention
YouTube
vloggers and
media companies!
Are you looking for a way to reach a wider audience and get more views on your videos?
Our innovative video to text transcribing service can help you do just that.
We provide accurate transcriptions of your videos along with visual content that will help you attract new viewers and keep them engaged. Plus, our data analytics and ad campaign tools can help you monetize your content and maximize your revenue.
Let's partner up and take your video content to the next level!
Contact us today to learn more.